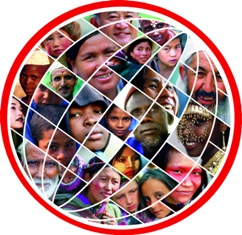 FSBC desires to demonstrate God's love to a broken world by being the hands and feet of God to people who live within our local community and beyond.
FSBC has an onsite mission with the Chin (Burmese) community. Each Sunday Chin Christians meet in our Christian Life Center.
ANNIE ARMSTRONG EASTER OFFERING



This offering is taken during the Easter season - March/April - to increase awareness of and participation in praying for and giving to North American missions efforts. 100% of this offering is used to spread the good news of Jesus Christ in the United States and Canada.





VIOLA WEBB MISSIONS OFFERING

During the month of September, the Viola Webb Missions Offering is taken. This offering benefits mission causes in the Kansas-Nebraska Convention of Southern Baptists and our local association. Receipts are split 50/50 between KNCSB and our local association. The offering is named for Viola Web, who directed Kansas-Nebraska Woman's Missionary Union for 25 years.

LOTTIE MOON CHRISTMAS OFFERING

Taken during the month of December, this offering for International Missionaries helps spread the gospel of Jesus Christ throughout the world. There are more than 6,000 unreached people groups with no evangelical Christian presence. During her life as a missionary in China, Lottie Moon wrote numerous letters home urging Southern Baptists to greater international mission involvement. This offering is dedicated to her devotion to the commission found in Matthew 28:19-20.