Welcome/KidCheck Station
When you arrive at First Southern Baptist Church we want you to be welcomed with a smiling ...
more
---
Wednesday Nights
Wednesday Night Ministries for children ages 4 yrs. old - 6th grade begin with a registration ...
more
---
KidsFitCamp
2012 date to be announced! KidsFitCamp: Fitness Founded In Truth KidsFitCamp is a health and ...
more
---
Family Worship Service
First Southern offers Family Worship at 10:45 Sunday mornings. Birth - 3 years: Worship ...
more
---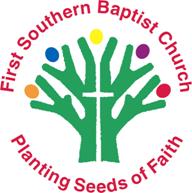 Welcome to the Children's Ministry at First Southern Baptist Church!
Being a kid isn't always easy these days, and we understand the pressures they face. We don't want kids to just know about God. We want them to know their Creator, their Savior and their Lord in a personal and intimate way! We desire to be a spiritual influence reaching children in Garden City, the Great Plains, and the world with the good news of Jesus Christ! We hope to make a difference in the life of each and every child...one smile at a time!
Please check out our many areas of ministry for children birth - 6th grade. Contact me if you have any questions or wish to get your children connected to something good!!
Serving Him,
Paula Danforth
Children's Minister
Sunday School
Small Groups for all ages is from 9:30 - 10:30 a.m. Birth - ...
more
---
Children's Day
Children's Day April 22, 2018 All children up to 6th grade will participate in the ...
more
---
Kids' Summer Camp
2018 Camp Packet Camp Date: June 4- June 8, 2018 Cross Seekers Children's ...
more
---